Area Guide for Somerset, PA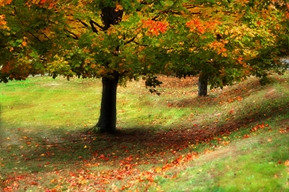 Every time of year is beautiful in Somerset, PA. Make the smart choice and stay with us at the Comfort Inn Somerset. Our hotel is near Johnstown, Berlin and Meyersdale, PA, so whether it's a festival, event or family vacation that brings you to the area, you'll be in the middle of all the things to do and see. From amusement parks to quaint and delightful shopping to historical sites, we have it all.
Here in Somerset County, we're fortunate to have mild summers that are ideal for hiking, shopping and sightseeing while our winters are snowy and bring plenty of people to the area for skiing, snowshoeing and ice fishing. People here are hard-working and friendly, so you never have to look far to find a friendly face. Need recommendations on local points-of-interest or favorite restaurants? Stop by our front desk. We're always glad to assist.
History, Learning and Recreation
There's plenty of American history in Somerset, PA—dating back to the Revolutionary War until as recently as 2002. To see a restored 1770s farm house, visit the Somerset Historical Center. Many people also want to pay their respects at the Korean War and Vietnam War Memorial, located at the intersection of Center Ave. and Union St. We will never forget the tragedy of September 11, 2001. We remember and honor the men and women who died that day at the site of the plane that missed its intended target and crashed in Pennsylvania because of the brave Americans on board determined not to let the terrorists succeed. See the Flight 93 National Memorial to remember those brave souls and the innocent victims of that terrible day. The following year the world rallied around Somerset, PA, after a mining disaster almost trapped nine miners at the Quecreek Mine. They were subsequently rescued and their story became a cautionary tale for the mining industry all over the globe.
In addition to these museums and memorials, there are plenty of family-friendly activities to enjoy, such as the always-popular Mountain Craft Days or hitting the "beach" at Lake Somerset. Many people also make sure their itinerary includes time for a stop by the Glades Pike Winery. Whatever it is that brings you to our lovely part of the world, we are committed to making you comfortable while you are here. For specific information about how our hotel in Somerset, PA can accommodate your plans, please contact us. We look forward to taking great care of you while you are here.